Parks & Recreation
The City of Hamburg Parks and Recreation Department provides park facilities and programs to accommodate the needs and interests of local residents and visitors. Whether you are into sports, nature or just want to take your children to the playground, the City of Hamburg is the place for you.
Come out and enjoy our beautiful parks!
Pine Street Park has a beautiful playground area and pavilions just waiting for a picnic! It is also the only park in Hamburg with a basketball court available.
We are excited about the changes coming to Norman Park! Construction is still underway, but we will let everyone know when the park is finished and ready for use. Thank you to our citizens for being patient with us through this transition. We can not wait to share with you the new and improved Norman Park!
***Please call the Hamburg Water Department for information regarding park reservations.***
Shown below is a picture depicting the changes coming to our park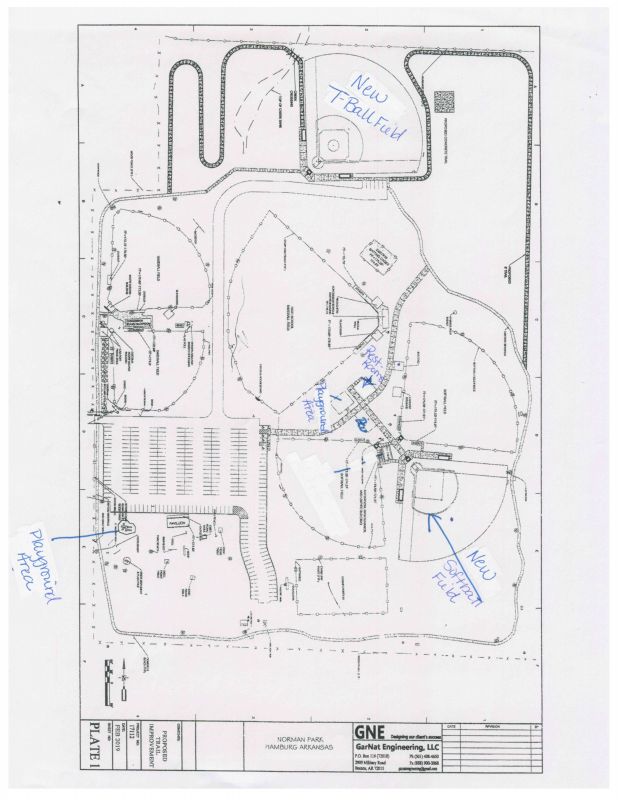 Locations
Norman City Park
Milam St
Hamburg, AR 71646
Pine Street Park
617 N Pine St
Hamburg, AR 71646